Bringing Movie Magic to You!
Rethink Entertainment. Sure, Covid-19 has us pivoting in ways we never imagined. Our founders, 10-year old twins Dale and Delaney, choose to solve the social problem created by the pandemic. Outdoor Movie Time will bring an inflatable movie screen and projector to you – so you can entertain friends while socially distancing.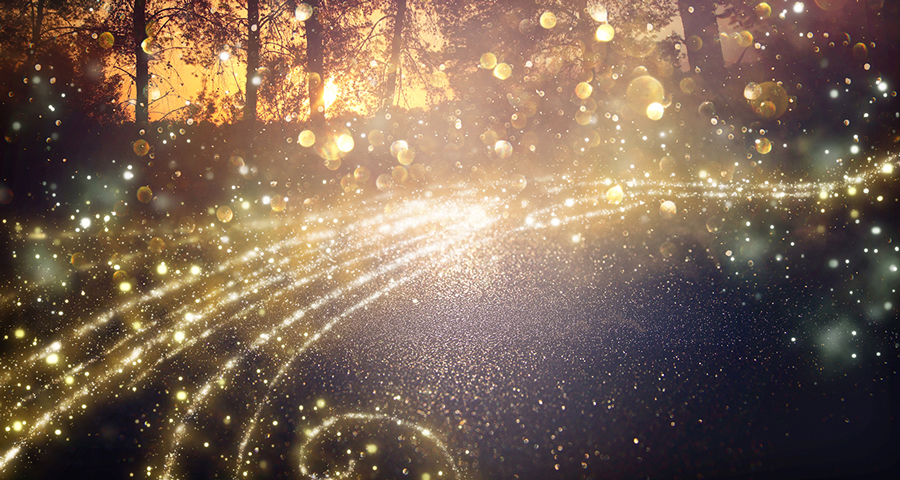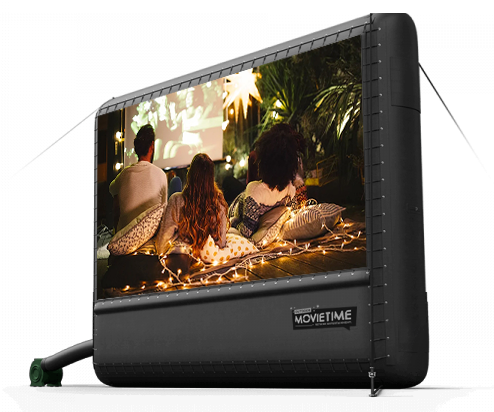 There's something magical about movie night!
You are instantly transported away from the daily routine of life. You can forget about your troubles and get lost in the lights, camera, action! There's never been a time where we needed that escape more. Outdoor Movie Time was created by 10-year old twins who were looking for safe ways to stay engaged with friends and family during the COVID-19 pandemic. What started as a backyard escape, has turned into a opportunity for them to learn about (and grow!) a business. When you reserve a movie with us, you are supporting the dreams of these two budding entrepreneurs.
View Our Pricing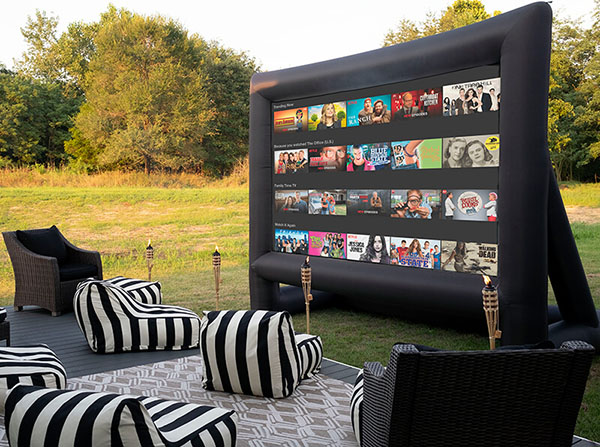 We can host anywhere, even in

Backyards.

Parks.

Pools.

Malls.

Schools.

Stadiums.
Book Your Event Now
Outdoor Movie Time features inflatable movie screens, superior quality projectors, and refreshment packages that are ideal for:
Live TV and Gaming Events
Drive-In and Production Events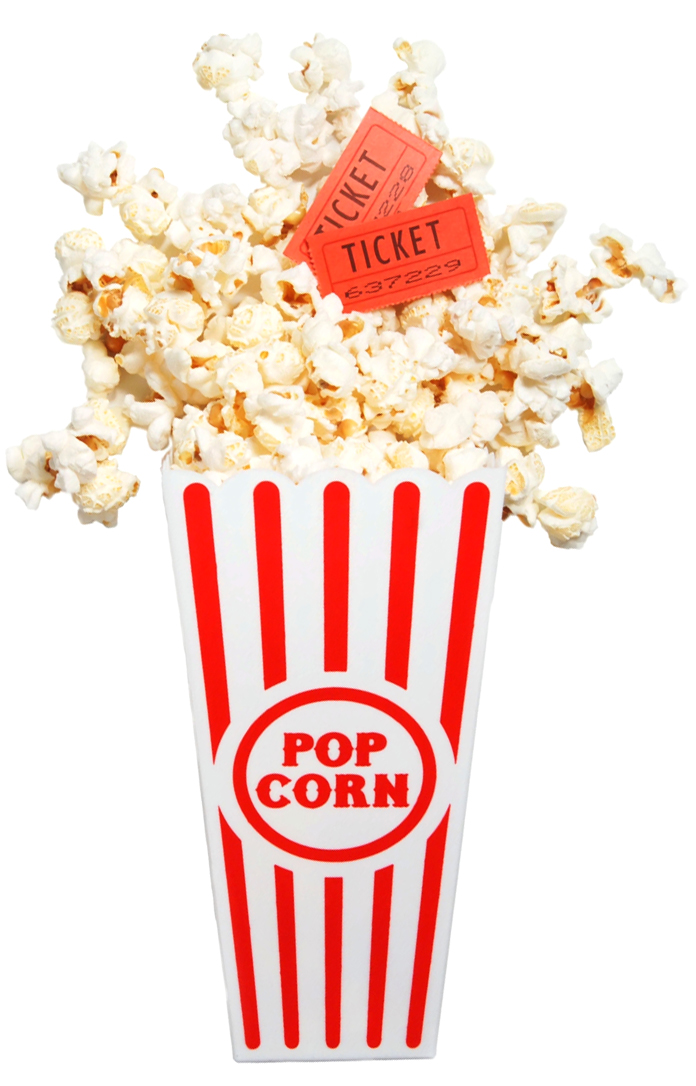 Our Pricing

single feature – 2.5 hours
($375 Deposit Required to Book)
($375 Deposit Required to Book)
What's Included in Your Rental
High Definition (HD) quality projection system
Professional sound system
AV Electronics: DVD/Blu-Ray player. Connectors for computers or gaming consoles.
Professionally trained technical crew, ready to deliver, setup, and tear down your event.
Standard 2 and half hour rental time allotted.
Weather Assurance Plan: Free weekday rain date included! Additional weekend rain date options have a nominal fee.
Frequently Asked Questions

How Can I Upgrade my Package?
Popcorn – Choose a Flavor and get Unlimited Popcorn during your feature time! (Priced per person)
Flavors Offered:
Traditional – Garlic Ranch – Spicy Delight – Hint of Choco
Secure a rain date in advance for $75, refundable if not needed
What size is the screen?
Our 20-foot screen is suitable for crowds up to 500 people!
Where do you service?
Now serving MD, DC, and VA!
Can I request a Double Feature?
Yes. You can watch two movies back to back for an additional $150.
Ready to Book Your Next Event?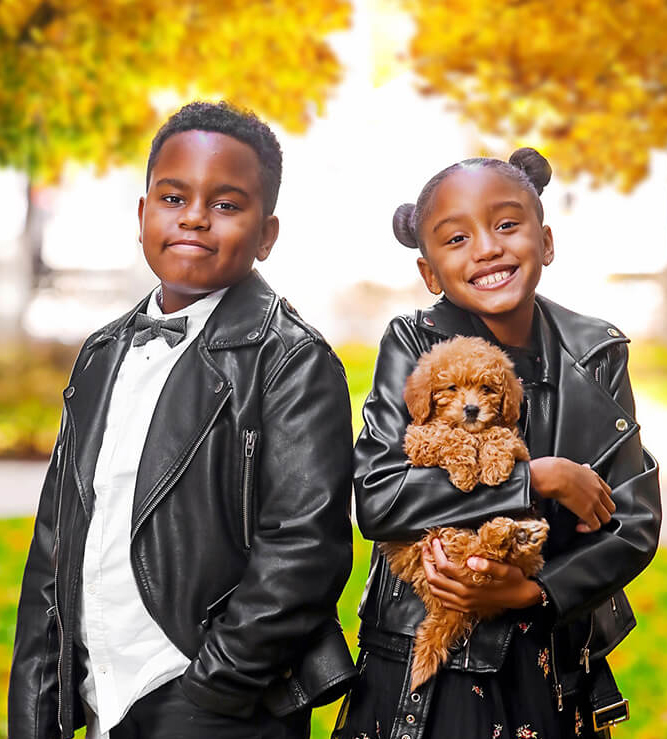 While OMT is a child-concepted business, the Founders are backed by professionals with a track record for success in IT and Business.
The Founders

Young Entreprenuer Magic!
Dale  |  Technical Director
Dale is a rising 5th grader who loves gaming and electronics. He has already built a PC of his own from scratch! Give him a gadget, and he will show you how it works! At Outdoor Movie Time, you will engage with Dale during the set up of your screen. He will tweak the projector, optics, and sound to ensure you have a crystal clear picture and a movie experience you won't forget.
Delaney  |  Creative Director
Delaney is a rising 5th grader who is insanely creative! Give her a pencil and a sketch pad, and he will draw for hours! Delaney loves the movies and although she misses the days when she could visit a theater – she has customized the OMT experience brilliantly and instrumental in our marketing efforts. At OMT, you will engage with Delaney regarding your movie and refreshment selections. She makes a fantastic batch of popcorn and creates new flavors daily!